About us
Nano Targeting & Therapy (NTT) Biopharma Inc. is an innovative biotech company developing silica nanocarrier platforms designed to successfully optimize drug delivery substances through patented mesoporous silica nanoparticle (MSN) technology. Our aim is to develop nanomedicine products for therapies in diseases with complex drug delivery issues like brain cancer, immunotherapies, and ocular diseases.

NTT Biopharma has its own pipeline of nano-formulated NCE/505(b)(2) products, and we also aim to partner with pharmaceutical companies seeking better solutions for drug delivery. We provide the contract research services for novel formulation development, manufacturing process optimization, supply at the non-GMP quality level, and preliminary efficacy evaluation studies. We can also be a long-term partner in the drug development process.
OUR MISSION
NTT's mission is to provide better solutions for drug delivery. The special properties of MSN nanomaterials combined with bioactive ingredients will create a new generation of effective drugs. We strive to develop safer, more convenient, and effective nano-pharmaceutical products to optimize therapies for various disease states.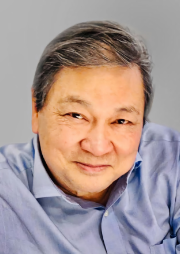 Chairman & Co-Founder
Hardy Chan, PhD
---
Dr. Chan serves as Chairman and President at Allianz Pharmascience and Helios Bioelectronics in Taiwan. He has close to 40 years of experience in the biotechnology industry, both in the US and Taiwan. He was previously the CEO at Tanvex Biologics Inc. and a co-founder of ScinoPharm Taiwan Ltd. Before coming to Taiwan, Dr. Chan was the Vice President of Research and Director of Biotechnology at Syntex, an US company that was acquired by Roche. Dr. Chan has over 60 scientific publications in peer-reviewed journals and several granted patents.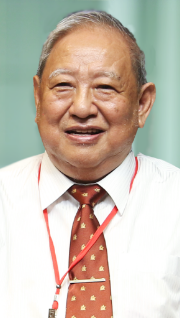 Co-Founder
Chung-Yuan Mou, PhD
---
Dr. Mou is a professor in the Department of Chemistry at the National Taiwan University since 1982. He has received numerous awards: TWAS (The World Academy of Sciences) chemistry award, University Chair Professor of NTU, Cozzarelli Prize of the National Academy of Science of USA, National Chair Professor of NTU, Chemistry Medal of Chinese Chemical Society, Taipei. From 2012-2014, he served as Deputy Minister of the National Science Council of Taiwan. In 2016, he was elected as Academician of Academia Sinica. Dr. Mou's research interests include the biomedical application of mesoporous silica nanoparticles, supercooled water, heterogeneous catalysis, and biomineralization. He has more than 400 scientific articles published.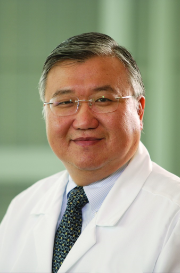 Co-Founder
Yun Yen, MD, PhD
---
Dr. Yen is Chair Professor at the Taipei Medical University in Taiwan. He recently retired from the Chancellorship of the Taipei Medical University. Dr. Yen's prior experiences include service as the Allen and Lee Chao Endowed Chair in Developmental Cancer Therapeutics at the City of Hope Comprehensive Cancer Center, and Chair of the City of Hope's Molecular Pharmacology Department and Associate Director for Translational Research at the City of Hope Comprehensive Cancer Center. Dr. Yen holds memberships in numerous professional organizations and has published more than 140 abstracts and peer-reviewed journal articles.